Welcome to Sheringham HandiCrafts
Supplying the Sheringham area with bespoke papercraft materials for card making and other crafts.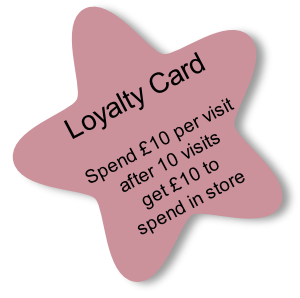 I am Dorothy, the owner of Sheringham Handicrafts, and am a mother and grandmother of an unmentionable age. Having brought up eleven children and looked after my grandchildren for many years I know the enjoyment that can be found in creating your own cards. What better way to mark that special occasion than to present the recipient with a card that you have spent the time to design and make? By taking the effort to create your own shows that you really care.

I have done crafting from knitting, sewing, cross stitch and card making from an early age, enjoying it all. Like many people I love the challenge to make something that bit different and more personal. Handicrafts appeal to all ages from young to old. I love sharing my passion for craft making and the knowledge I have gained over the years so I run regular Monday workshops to help others improve their skills.

For customers who do not have the time to make their own I offer a service where I can hand make cards to your specification. Any special occasions can be catered for: Birthdays, Anniversaries, Weddings, Christenings, Easter, Mother's Day, Father's Day, Christmas etc.

When I found that I could not get the crafting bits that I wanted easily I decided the only solution was to open my own shop and so Sheringham Handicrafts was born, the rest is history as they say. On a visit to the shop you will discover a full range of products for cards for all occasions... 1000s of products - loads of choice. Pick from an extensive selection of decoupage for 3D cards, glitters, glues, embossing powders, dyes, embossing folders, card blanks, stickers, mask stencils, stamps, punches, decorative toppers and peel. In fact everything you will need to create that unique card for that special person.

If there is anything that I do not have in stock I will try our best to get it for you.

I am always willing to demonstrate products in store to customers, to help you to get best results.

Come on in and have a look around see what Sheringham Handicrafts has to offer. I look forward to seeing you soon!